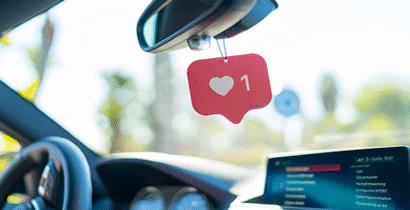 Branded Car Air Fresheners
EloquentGift produce branded Car Air Freshenersin Lagos Nigeria. These great air fresheners are cost-effective and highly visible, providing you with the perfect marketing opportunity. A car air freshener is a useful item that clients appreciate and will certainly hang in their cars. With your beautiful branding on these great giveaway gifts, your clients will be reminded of you wherever they go.
Our air fresheners;
can be branded with a beautiful full colour design
individually wrapped with a hanging string
are available in a range of standard shapes
or can be manufactured into any custom shape that you require
Freshen your car with our range of cool car air fresheners available in a wide variety of shapes, styles, sizes and scents to suit your own individual style. Hang it or clip it to instantly eliminate odour and deodorise your car – the choice is yours. Fresh, trendy and innovative, EloquentGift Air Freshener range was created using the latest in air freshener technology and natural perfumes to provide refreshing bursts of pleasant fragrance that lasts longer.