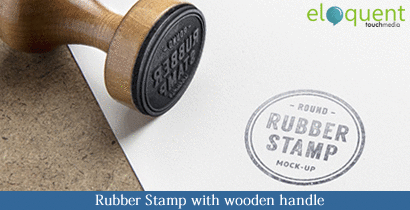 Stamp and Seal Making Services
We are a professional rubber stamp and company seal making company in Lagos, Nigeria. Eloquent Touch Media produce a complete range of Regular rubber stamps, Self-inking Rubber stamps, Pre - inked rubber stamp & metalic corporate seal. Whether you are looking for office stamp, school stamp, bank stamps etc. We make all types and can deliver in any part of Nigeria including Abuja and Port Harcourt from our head office in Ikeja, Lagos.
Rubber stamps and company seals are for your company 's security, you need a trusted company like ours to produce it. Eloquent is committed to providing products and services which consistently offer value in terms of price and quality. We offer very popular brands from colop to trodat.
With the quality of our production, you do not need to order your stamps from outside Nigeria as we have globally recognized best machines in making stamps and seals. You can place your order and we would deliver to you in 48hours or less (if you need express service). Delivery charges apply if your stamp order is less than N50,000.
Please note that we may need a photocopy of your CAC certificate and/or authorization letter from the organizations letterhead to be able to produce some kind of stamps.
Find below, the different types of stamps and seals we stock