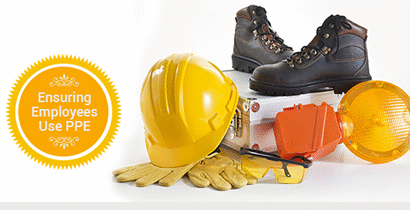 Personal Protective Equipment (PPE)
Eloquent Safety Company deals with different types of personal protective equipment including gloves, safety glasses and shoes, earplugs or muffs, hard hats, respirators, or coveralls, vests and full body suits. Based in Lagos state Nigeria we can supply to any part of Nigeria.
Personal protective equipment, commonly referred to as "PPE", is equipment worn to minimize exposure to hazards that cause serious workplace injuries and illnesses. These injuries and illnesses may result from contact with chemical, radiological, physical, electrical, mechanical, or other workplace hazards.
Personal Protective Equipment (PPE) from Eloquent comes in a wide variety of equipment for protecting the body from job-related and other injuries. Choose from Protective Clothing, Head Protection, Respirators, Gloves, Safety Eyewear and much more. PPE helps you comply with regulations and promotes facility safety.
Apart from PPE, we also supply Fire Fighting Equipments including Fire hoses, foam systems, clothing, Sprinkler Systems, Fire Hydrant System, Fire Pump Sets, Fire Fighting Truck, etc. Workplace safety can mean different things for different environments.