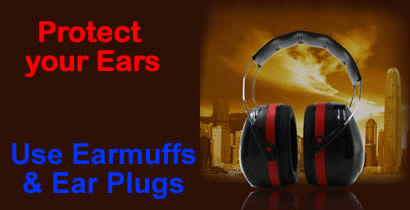 Safety Ear Muffs and Plugs
We supply ear protection Earmuffs and Earplugs  in Lagos Nigeria. Effective ear protection for construction is not simply a product offering the highest attenuation value, but the best ear noise protection for each employee in his or her environment. It is about reducing hearing loss associated with noise and thus improving safety. Our product provides the best ear protection safety equipment for every employee, A good balance between protection and communication.
Choosing the right type and amount of hearing protection is important so Eloquent offers just the right earplug, earmuff or band for every application from running a jackhammer to using your lawn mower. Our Ear muffs and plugs hearing protection range are available in a range of styles, colours and classes to suit your workplace needs.
Please ask us for these hearing protection equipment to raise awareness among your employees of the various risks associated with noise-induced hearing loss and the use of PPE in noisy environments in Nigeria for construction workers and industrial purposes. we have built a reputation based on excellent service and competitive pricing on a wide range of top brands and styles for PPE in Nigeria