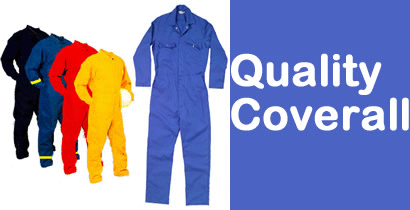 Safety Clothing (Protective Body Wears)
Body protection is one of the most crucial Personal Protective Equipment (PPE) categories that is required by most people. Eloquent Safety is proud to be the leading disposable coverall supplier in Lagos, Nigeria supplying a complete range of body protection solution.
Gear up with clothing that works hard to keep you protected, from heavy-duty shirts and jackets to overalls, safety vests and more.We supply quality Overalls, Workwear, Corporate Clothing, Safety wear, We Strive to offer the best possible service with the most competitive price.
With our Quality Workwear, Overalls & Safety Wear we can assure you that with us you will always be safe. We service the following industries : Manufacturing, Construction, Mining, Government, Private Companies & Blue Chip Companies. Our Footprint extends throughout Nigeria.
we have built a reputation based on excellent service and competitive pricing on a wide range of top brands and styles for PPE in Nigeria
Should you require pricing for safety footwear, industrial workwear or personal protective equipment(PPE), please contact EloquentSafety and we will gladly provide you with a competitive quotation.