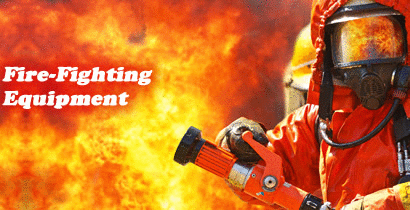 Safety & Fire fighting Equipments
Eloquent Signs and Safety Equipments is committed to personal safety in the workplace, the job site and the home. We are based in Lagos Nigeria and offer a full line stocking distribution of personal protective equipment, fire fighting, first aid supplies and fall arrest / restraint equipment. Eloquent provides high-quality, dependable products you can trust to keep employees and work sites safe.
Personal protective equipment (PPE) refers to protective clothing, helmets, goggles, or other garments or equipment designed to protect the wearer's body from injury or infection. The hazards addressed by protective equipment include physical, electrical, heat, chemicals, biohazards, and airborne particulate matter. Eloquent supplies personal protective equipment and technologies that enable people to work in hazardous environments, We are also one of the biggest online safety signs suppliers in Lagos, Nigeria
Our Fire Fighting Equipments supply include Fire hoses, foam systems, clothing, Fire Extinguishers, Sprinkler Systems, Fire Hydrant System, Fire Pump Sets, Fire Fighting Truck, etc. Workplace safety can mean different things for different environments. Whatever safety means for your role, Eloquent Safety can help you to achieve it.