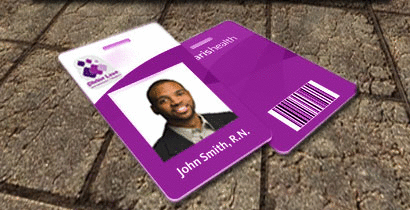 ID Card and Lanyard Design and Print
Are you looking to produce quality Identity cards and/or brand a lanyard for your company, school or club? Then you are in the right place! Eloquent Touch Media is based in Lagos Nigeria but offers a world class service in the printing of quality plastic (PVC) ID cards and in the branding of your lanyard. With our professional printing services using the latest technology, you dont need to go outside the shores of Nigeria to get a quality ID card printed for you or your organization- we give you the best value for your money.
Send us your design and pick it the next day or hire us on full time bases to handle your ID card printing. When we are on full time, we work with you all through the process to organize an ID/lanyard production that is in line with your brand identity. In this case we will capture the necessary holders data, then our professional photographer will use superior equipments(camera and lighting) to capture the passport photographs from where our well-trained creative graphic artist will put together an ID card design that is in line with your brand identity. The next step will be using our superior machines to print the best quality ID card you can find anywhere in Nigeria. Last of all brand your lanyard.
Call us today to discuss your plastic ID card production
.