Most Popular Services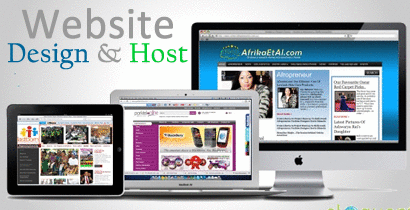 Website Design and Development
Eloquent Touch Media is based in Lagos Nigeria and is one of the best website design companies in Nigeria. Whether you are looking to have your current website redesigned and refurbished or are starting from scratch, we know the importance of a great looking website.

Apart from designing, we program, build and launch your site. If required, we can also host, write the content and optimize your site. All our sites are built with your success in mind,and we ensure that they follow a proven search engine optimization norm.

We create a "look and feel" designs compatible with your brand, niche and target audience. We are based in Ikeja the capital of Nigeria's commercial capital-Lagos
SEO and Internet Marketing
Graphic Design and Printing
In Eloquent Touch Media, we provide an all encompassing variety of abundantly dynamic services to suit your graphic design needs in Logo Design, branding works and Print Design. While they are available for Advertisements, Business Cards and Brochures/Flyers, we also provide them for Postcards, Magazines, Souvenirs and CD/DVD covers. The Print Works services we provide range from a Business cards to Magazines. We also handle monogramming and screenplating for your t-shirt and gift branding. The skilfull techniques we use design business cards will exceedingly prove vital to the progression and success of your business as it will leave a lasting impression while also drawing in your potential clients and make you a trendsetter in your market.
Corporate Branding
Eloquent Touch Media is one of the best branding services company in Nigeria with offices in Lagos, Abuja, Awka and Port Harcourt. We deliver sophisticated Corporate Identity Design, Corporate Visual Identity, Logo Design, Stationary Design, Business Cards,

The Eloquent team consists of the best Creative Corporate Identity Designing Professionals, Art Directors, Web Designers to design world class Logos, Flyers, Brochures, Catalog, Presentation Designs from the best available expertise servicing Advertising and Media Agencies all over the Africa.