Graphics/Printing Services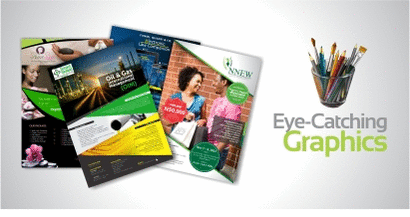 Flyer Design and Printing
Eloquent Touch Media designs and prints creative flyers in Nigeria. With a head office in Lagos, we offer affordable handbill design and print services for businesses or events like church programmes or parties. All you need do is tell us about your business, event, or promotion and our professional graphic design team will put up designs to suit the purpose. Our designers offer bright, beautiful and stylish flyers, Creative examples of flyer designs, Custom design flyer templates. Just sit back and let us do what we do best.
Eloquent offers affordable full colour Flyer Printing services and unmatched flyer quality, Standard and custom sizes. Our qualities is of highest litho & digital quality. With a fast turn around and excellent delivery system across Nigeria, Eloquent Touch Media is your most reliable print partner.
When you choose Eloquent Touch Media for your custom flyer design project you can be rest assured that your design/print will not only have the highest of aesthetic appeal, but also a focused effort on effectively marketing to your potential customers.