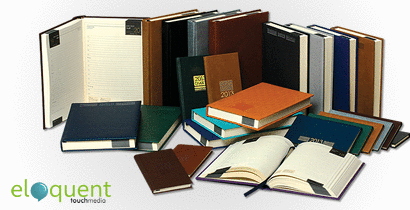 Diary Design and Print
We design, print, produce and distribute a wide range of corporate diaries in Nigeria. These diaries are available in different sizes, covers, printing styles, designs and colors. Our comprehensive range of sizes include Pocket diaries, A5 diaries, and A4 diaries. All these can be custom printed for your business, with additional pages inserted according to your request. The additional pages are necessary because apart from taking notes, diaries can have much additional and important information in them like holidays and addresses of important places. You can see samples in our portfoli page or physically in our Lagos office.

These Diaries can be put to use for printing promotional messages and therefore, are ideal for corporate gifts during festive periods like Christmas. Apart from this, our range of printed diaries can also find place in company outings, trade fares, seminars and corporate sector.
Diaries are useful for keeping record of daily activities in an organized manner. our diaries are manufactured using superior quality processed paper, binding material and hard board covers. we also design and print calendars in Nigeria.