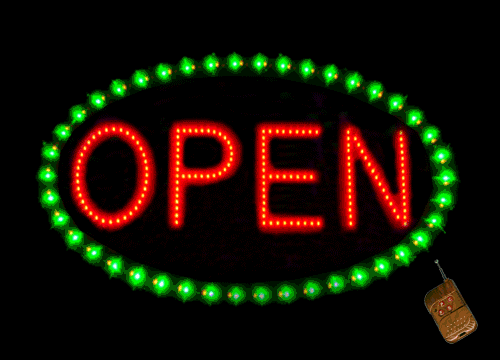 LED Displays
Eloquent Touch Media is a leading provider of visual LED sign technology in Nigeria, specialising in indoor and outdoor LED sign solutions. We design and install LED solutions that combine superior design, longevity and environmental toughness. Our light signs are used in several places like casinos, clubs, hotels, cinemas, airports, retail shops, churches, schools, etc
We provide the most flexible solution available for a dynamic advertising medium or a source of information. Our solution uses energy-efficient, low-maintenance, light emitting diode (LED) technology with a half-life of approximately 100,000 hours. 
Eloquent designs, constructs and installs. Your location is not a barrier as we can come to wherever you want us across Nigeria including Abuja and Port Harcourt
The potential variations are infinite, as are the various ways to project your message. Electronic LED signage can also be integrated into your other branding products, including your pylon and directional signs.