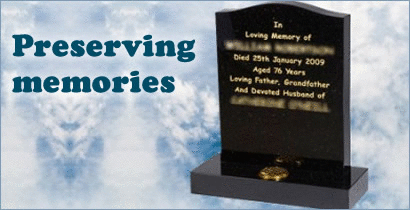 Marble and Granite Signs
Eloquent Signs is a specialist in the production of engraved marble and granite signs in Lagos Nigeria. Anything Marble Fabrication is our job. Building pillars, Altar, Pulpit, Graves, marble engravings etc. Our marble and granite plaques are used for making long-lasting memorials including monuments, headstones, gravestones, tombstones etc. We can include simple pictures on the signs.

So whether you're looking for a stone opening sign or a commemorative plaque or a classic and timeless statement for your home or business, choose Eloquent marble and granite signs.. This is because Marble & Granite is strong & durable. In fact black Granite with carved lettering is often considered a classical memorial while Marble tends to be more creamy in appearance & gives a tombstone a delicate softness.
Our  innovative and creative designs, created by our professional team will last for generations to come. Our designs range from traditional to more modern appearances. We are also happy to provide advice on personal inscription and design
We also offer a full installation service and can deliver in any part of Nigeria including Abuja and Port Harcourt.