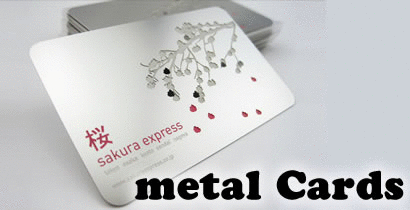 Metal Business Cards
Eloquent Touch Media is your source for unique, custom metal business cards and membership cards in Nigeria. We provide the finest quality , all with a professional blend of creative design, ultra-fine etching and prices that won't break the bank. Our metallic business cards are photochemically etched with precision and guaranteed to be a great conversation starter.
In business, first impressions are everything. You've got the firm handshake, the confident smile, and the eloquent elevator pitch down to a science. It's time to set yourself apart even further. Hand them something they'll never forget: a business card made of gold, silver, stainless steel, brass, copper or carbon fiber-if you can dream it, we can make it. That's how you'll really make your mark.
You can have both paper and metal business cards. While you share the cheaper paper business card to everyone, you reserve the metal business cards for some special occasions or when you meet a big prospect. Sse the cost of metal business cards in Nigeria. Read also about our Business card Flash Drive, plastic business cards