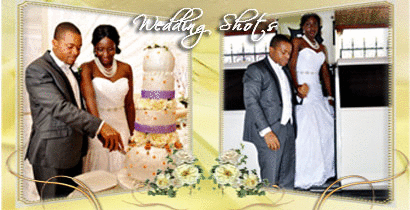 Wedding Photograhy and Video Service
Eloquent is made up of professional wedding photographers in Nigeria. So if you are looking for the best photographers in Nigeria to cover your traditional marriage and white wedding, look no further as Eloquent Visuals has all the expertise for the event. We also offer wedding photo enlargement and framing as well as wedding photo album production. Yes it's a full package that can include the production of your wedding videos and even uploading online for your friends and family to view worldwide.
Good enough , distance for us is not a barrier, with proper arrangement, we can travel to any part of Nigeria including Abuja and Portharcourt and even outside the country..

And because we are a one-stop shop we can help you with wedding souvenirs as well as design a stylish, wedding website to announce your wedding to friends! The primary purpose of the wedding website is to give guests a central hub where they may find information about your big day. Queries about the location, dress code, registry, travel plans, even your social media hashtag can all be found on your wedding website. We will design, setup, configure and customize your wedding website for you, to your taste. Read more on the need for a wedding website here