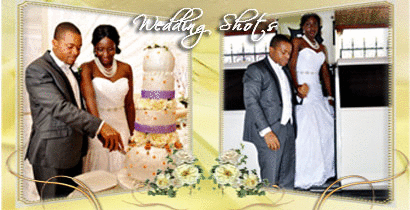 Wedding Website Designer Nigeria
In Eloquent, we help you create a beautifully designed, mobile-friendly website to share your wedding plans with family and friends. Wedding websites helps you keep track of your guests with online RSVPs, menu choices, hotel recommendations and messaging as well as a fully interactive guest book, photo sharing and social media links. Make guest management simple by keeping all the important information in one place!
The primary purpose of the wedding website is to give guests a central hub where they may find information about your big day. Queries about the location, dress code, registry, travel plans, even your social media hashtag can all be found on your wedding website. We will design, setup, configure and customize your wedding website for you, to your taste.
Your wedding website or wedsite can be customized to your name example okeyandngozi.com. This can even be converted to a family website after the wedding. Read more on the benefits of a wedding website here
We do more than website design for your wedding, we are also one of the top wedding photographers in Nigeria.