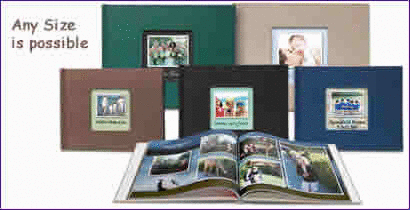 Photobook, PhotoAlbums & Yearbooks
We are into the printing of your photobooks and photoalbums in Lagos, Nigeria. A photobook is a magazine-like photo album with hardcover. Just like you, we know that moments and experiences shape us, move us and define us. That's why we pay so much attention to all the details when making your book - from our stellar print quality, superb binding, high quality papers and detailed hand-made processes - for your memories deserve only the best.
From wedding books, engagement albums, books of trips and one full of family pictures, to personal portfolios, student class album and corporate books, you can always count on products of superior bookstore-quality printing and professional binding that comes in a handful of sizes. Immortalize your wedding on fotobooks that can last generations
We also enlarge and frame your pictures. Be it wedding or old photos, we have the expertise to preserve your memories in unique ways. We offer a full service which also include commercial CD/DVD dubbing, photo coverage, branding etc. Good enough we have professional inhouse graphic designers to help put up the concept.
Our use of the latest technology and an amiable working environment ensures quick turnaround time.