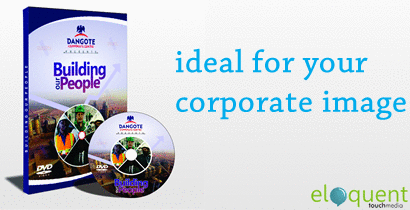 CD/ DVD DUPLICATION (DUBBING)
From large runs to small order, Eloquent Visuals provides clients in Nigeria with high quality, professional DVD duplication/dubbing services with fast turnaround times. So if you want to burn a CD or DVD in commercial quantity and need a professional service, Eloquent would be your best bet. We guarantee 100% customer satisfaction.
We offer a full service that includes CD branding and printing including the DVD cover/jacket design and print, video editing and production, photo enlargement and framing etc. We can even help you set up a musical website and social media pages to sale your CD
To enhance your printed CD, we can offer a complete range of packaging options including Jewel Cases with paper parts, full colour printed Card Wallets, DVD Cases, DigiPaks, Plastic Wallets, c-Shells and Ejector Cases. Our packaging solutions can accommodate your every requirement.
Our team of professional graphic artists will help you put up the design but If you are supplying your own artwork, our team can also offer artwork preparation advice. Our prices are unparalleled and we never skimp on quality. With MediaXpress you can expect the best.