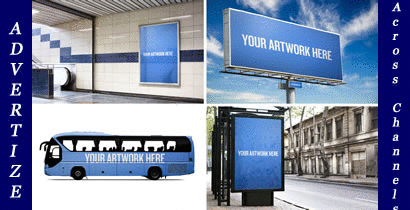 Newspaper/Magazine Advertising Agency
Eloquent Media is an independent media planning and buying company in Nigeria. We offer newspaper/ Magazine ad placement services to individuals, government, businesses and NGOs in Nigeria. We can plan, buy and manage an effective press advertising campaign for you, providing an excellent platform for any business to reach solely their target audience and avoid advertising wastage.
From market research and graphic design to flawless execution of multi-market campaigns, we streamline the media buying process. We do it all... national, local, digital, inserts and special requests. And best of all, our service is no extra charge to you. You pay the same rates as if you placed the ads yourself. It's easy, efficient and effective!

We have a working relationship with all the national dailies and popular magazines in Nigeria. Consult us to help you place advert on Punch, Leadership, National mirror r, Vanguard, Sun, The Tribune, The Guardian, ThisDay, The Nation etc. Newspapers.