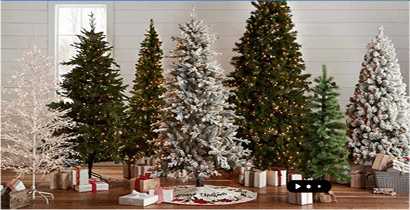 Christmas Tree Sales & Rentals
We are Christmas tree sales and rental specialists in Lagos, Nigeria with nationwide delivery. We stock gorgeous artificial Christmas trees for sale and for hire. We will deliver and decorate the Christmas tree of your choice or deliver all the elements including decorations and fairy lights for prop hire or event decor.
We offer realistic looking trees in various sizes ranging from 4 feet to 24feet. Prices of our Christmas tree starts from N4,000 upwards. The different types of Xmas tree available include the white Xmas tree, artificial pine with snow christmas tree etc.
The Christmas Trees can be delivered right to your doorstep (T&C applies) And while you are at it, you can also make reservation for us to pick it up for recycling after the festive celebration ends.To suit your taste, Christmas Trees can come in a wide range of colors such as White, Silver and Red. Based on your needs and your budget, you can choose different Christmas Trees such as Home Decor, Lighting and Clothing.
Celebrate this Christmas 2019 and bring the family together while you decorate the tree with lovely ornaments and lights. We also provide promotional gifts, corporate gifts and souvenirs in Nigeria