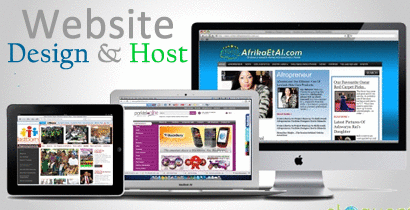 BUSINESS START-UP PACKAGE
Our "Small Business Start-Up Package" is custom made for new businesses that need to hit the ground running with well-designed marketing tools. Get all of the key pieces you need to begin branding and marketing your busines- in one place and in one affordable package.
This package is designed to help you get the core tools you need to begin engaging customers and building your company's image. The package includes items described below.
Your logo is the first piece of the puzzle, the element that will define you, and your business. We start from your logo design to the design and print of your stationery and marketing collateral including your business card, letterhead, envelop, flyer, brochure etc. The package also includes website design, development and hosting. We're experts at website design for small and established businesses and know exactly what you need. Finally, we promote your business through digital marketing including social media marketing and search engine optimization (SEO)
Now you have all the tools to go out and build your business and all done and in your hands in just 2 weeks. No need to deal with separate graphic designers, web designers, logo designers, printers and hosting companies. Our Start Up Business Package is all you need. It is all tailor made under one roof which ensures consistency across your brand meaning you can concentrate on other important matters.